$75.67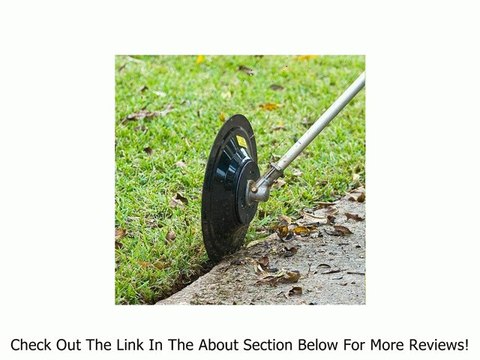 Description
Edgit Pro 1001
Edgit Pro For Husqvarna
The Edgit Pro attaches to Echo Straight Shaft Trimmers to guide trimming and edging.
Attaches in places of standard plastic guard.
Indicates where the trimmer string is cutting and holds the groove along sidewalks
14″ disk guides trimmer to produce cleaner edges on mulch beds, curbs and sidewalks
Fixed disc protects string and fences from damage

Note: This model only fits Echo SRM straight shaft trimmers. It does NOT fit any other brand. If you own a different brand please call us directly.
Additional information
| | |
| --- | --- |
| Weight | 4 lbs |
| Dimensions | 15 × 15 × 2 in |
Edge It
My current Edgit Pro is at least 3 years old and still going strong. Never had a problem, no cracks or breaks. I highly recommend this tool to anyone who manicures their yard - especially, if you manicure a lot of yards!!! 3 people found this helpful. Top critical review. This item: Edgit pro string trimmer attachment EXCLUSIVELY fits Echo SRM trimmers (without high torque head) $68.99. Only 19 left in stock - order soon. Ships from and sold by Mower Equipment. Ballard Inc Darwin's Grip - String Trimmer Handle - Weedeater Grip - Version 5- Stihl, Echo, Red Max $59.99. Really a fantastic add on for my edger. I will be buying more of these attachments for my other edgers. Our home has many driveways, walks, trees. And retainer walls so this Edgit Pro really cuts down on my work load and time. I use Stihl professional products exclusively and am happy the Edgit Pro is adaptable to Stihl products. The EDGIT PRO is a trimming and edging guide for straight shaft trimmers. It indicates where the trimmer's string is cutting and holds the trimmer's spinning string in the groove. The EDGIT PRO 14' disk rolls down the edge like a measuring wheel, guiding the string as it cuts a half-inch wide groove, producing perfect vertical edges on mulch beds, curbs and sidewalks. As fast as you can walk.