2/1/2022
Deltran Battery Tender
Deltran Motorcyle Battery Tender Chargers
Each Battery Tender provides continued battery performance for all motorcycles makes and models, including:
Harley Davidson
BMW
Honda
Suzuki
and hundreds more
Deltran Battery Charger Maintainer
The Deltran Battery Tender Battery Maintainer comes with a 14" x 16" spark and waterproof solar panel that is built to last. The crystal clear solar glass allows more sunlight to penetrate the panel while also protecting the solar cells from inclement weather. Battery Tender is changing the battery charging landscape once again. We've added wireless connectivity to our new line of app controlled battery chargers and our new battery monitor. App features: - Monitor and control Battery Tender Wi-Fi devices from anywhere in the world - Receive push notification alerts when battery voltage is low.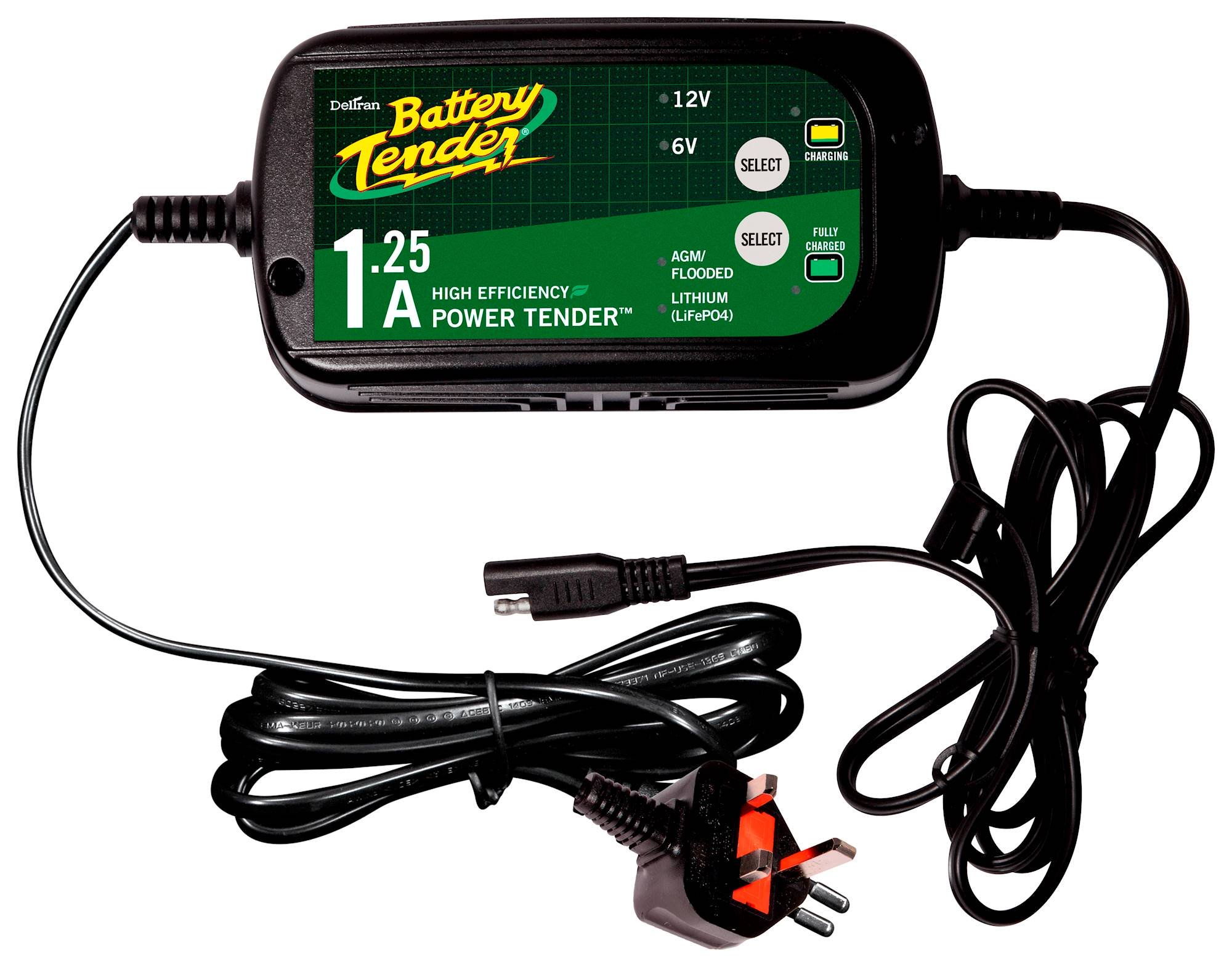 The Battery Tender Plus charger is ideal for most applications: Automobiles, Motorcycles, RVs, ATVs, Golf Carts, Trucks, and general use. The Water-Resistant 800 is ideal for boats, watercraft, and outdoors. The Battery Tender Jr. Is perfect for compact size, hard to fit places. Browse our selection of Battery Tender Deltran battery chargers below.
Harness the power of the sun with this Battery Tender® Solar Panel with built-in smart charging controller. It's 100% portable and ideal for battery charging and maintenance, and for storage space without power access. Battery Tender® solar panels are available with a built-in charge controller to prevent overcharging.
Benefits and Specifications of Deltran Battery Tender Chargers and Maintainers
Fully Automatic so you don't have to worry about over-charging
Full Output Power if you have low AC line conditions
Minimal to zero current draw from batteries
Take it with you or store it easily with its compact, lightweight construction
Always know its charge state with a clear visual indicator
Saves money in replacement batteries
Highest quality, fast-charging convenience and performance
Up to 10 year Warranty
Extend Battery Life up to 3 Times
Why Choose Deltran Battery Tender?
Deltran Battery Tender Junior
Battery Tender chargers and maintainers are designed to charge a wide range of lead acid batteries preventing damage that is typically caused by most trickle chargers. All Battery Tender chargers:
are fully automatic by switching output voltage to a safe level that eliminates needing to always check the condition of the battery.
delivers full output power with input AC line voltages as low as 90 VAC.
draw zero current from the battery when AC power is disconnected. Some models draw less than 1 milliamp from battery.
are built to be compact and lightweight while maintaining durability during normal wear and tear.
provides visual indication using a combination of colored lights to indicate the progress of charging.
Deltran Battery Tender 5a
Here is what Old Cars Weekly News & Marketplace had to say about the Deltran Battery Tender: 'Not only will the Battery Tender pay for itself many times over, but you'll never face a dead battery again.'
Deltran Battery Tender App
*Exclusions may apply for large, oversize items. Flat Rate shipping is for the lower 48 states only.