2/1/2022
Airtable Sendgrid
Airtable Development Services
Send email with SendGrid This action opens a SendGrid app and fills the email template with data from the record the button was clicked from. When an action is to open an app, you will be prompted for the app you wish to open. Selecting a dashboard will then change the. The SendGrid app is part of Airtable Apps, a Pro plan feature. Apps let you extend the functionality of your bases: you can use apps to bring new information into Airtable, visualize and summarize your records in colorful ways, and even directly integrate your Airtable bases with your favorite apps. Airtable is a low-code platform for building collaborative apps. Customize your workflow, collaborate, and achieve ambitious outcomes. Get started for free. Product Templates. Create Your Own. Manage project dependencies, drag and drop start and end dates, and visualize progress over time with the Gantt app. Airtable Apps give you a creative palette of app-like functionality that you can mix and match to create the perfect workflow for your team. CSV Import Add new records to a base from an existing CSV file. Dedupe Find and manage duplicate records in a table. SendGrid Update executives, faculty and students in real time via email.
Even if you know how to write an Airtable script, you don't always have the time.
If you need professional help with your Airtable base development, Airtable script development, integrating Airtable with other apps or systems or anything Airtable-related, please get in touch.
Here's a selection of our previous Airtable projects:
Web portal for Airtable base
A custom web app connected to a client's Airtable base, displaying selected data via the Airtable API. The app has user accounts allowing individuals to login in see data relevant to them, but not other individual's data. Example portal shown below.
Dashboard app for Airtable base
A web app with custom charts and dashboards connected to a Sales/CRM base. Dashboards display sales and commission stats by sales person for the period. App users can select reports with pre-defined or custom date periods.
Client onboarding base
A multi-step customer onboarding process, with our client's customers submitting relevant information to the onboarding at each step of the process. This project used:
Typeform as the UI for customers
Zapier to pass data from Typeform to Airtable
Zapier to send custom HTML emails at the start and end of the process
Airtable was the backend database and the UI for our client
Project management/resource management base
Tracking projects and tasks, with tasks assigned to individuals
Using task dates and durations to show resource availability, over-booking and under-booking for the following 8 weeks
Google Sheets integration/script to ensure resources (people) are in sync with master HR database
Hiring base
A base for a fast-growing company to manage their hiring process
Airtable Sendgrid App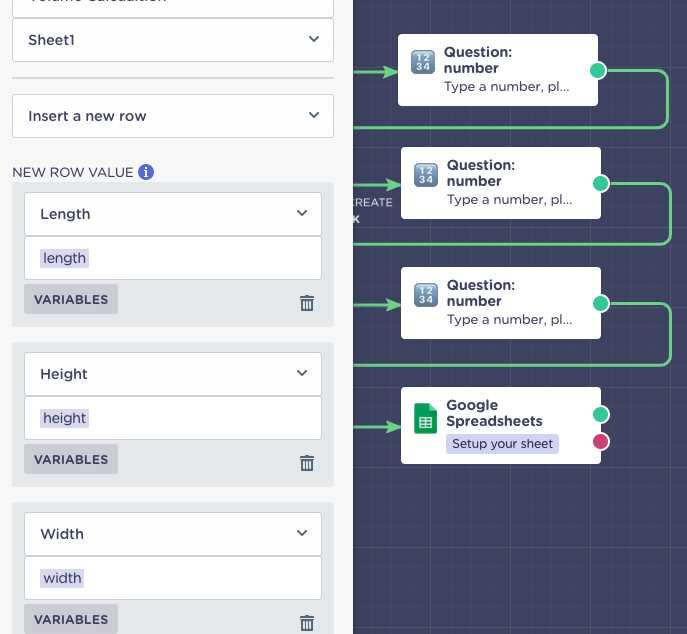 Airtable Sendgrid
Airtable forms to process the initial application
Extensive use of Zapier to automate responses to candidates, via email
Alerts to HR dept and staff of new applications, applications not responded to, upcoming interviews, requests for interview feedback
Event management base
A base for managing event reservations for a social organisation.
Airtable Sendgrid Attachment
Airtable forms to take reservations
Airtable scripting to summarise reservations, numbers of people and costs for a specific event
Integration with SendGrid to send emails to customers when a reservation is made
Want to know more about how we can help you with your Airtable project? Contact us here.